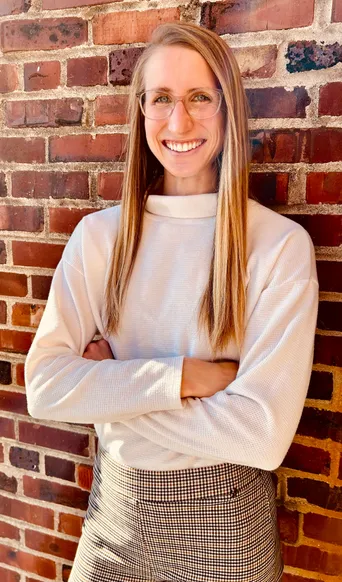 Dr. Jessi Marti is a native of Cuba City and graduated from Cuba City High School in 2016. She attended Northern State University and majored in Human Performance and Fitness. After receiving her degree in 2020, she attended Palmer College of Chiropractic in Davenport, IA. In 2023, Dr. Jessi graduated with honors as the valedictorian of her class maintaining a 4.0 GPA.
Dr. Jessi's early years were marked by a love for sports. Her time on the court helped to deepen her understanding of the human body and its incredible capabilities. This phase of her life played a pivotal role in developing her passion for chiropractic. Dr. Jessi currently resides in Cuba City, WI with her dog, Nelson. In her free time, she enjoys staying active, cheering her favorite sports teams and reading a book with a cup of coffee in hand.
Dr. Jessi interned at Rosemeyer-Jones Chiropractic while finishing her degree at Palmer. Throughout the course of her education, she has become efficient in Diversified Technique, Thompson Technique and Gonstead. She also has experience with Graston and Activator Technique. In addition to her Chiropractic Degree, she is Nationally Board Certified in Physiotherapy. Dr. Jessi is dedicated to helping people feel their best, and her goal is to bring more natural health and healing to the community.
Dr. Jessi is extremely honored to be able to serve her community and provide the best quality of care to her patients. She is currently accepting new patients and would love the opportunity to help each of you with your chiropractic needs.